Friday, 21 November 2008 13:59
Photis Kontoglou

Born: 8 November, 1895, Aivali, Asia Minor (Kydonia)

Died: 13 July, 1965, Athens

Age: 70

Notable because: Considered by many as the foremost iconographer of the modern age. Preserving and advancing the traditions of Byzantine iconography after witnessing first hand the Anatolian catastrophe in 1922.

 Photios Kontoglou was a Greek writer, painter and iconographer.

He was raised by his mother, Despoina Kontoglou, and his uncle Stefanos Kontoglou, who was abbot in the nearby monastery of Aghia Paraskevi. He spent his childhood among the monastery, the sea and the fishermen. In 1913, he enrolled at the Athens School of Fine Arts. From 1915 onwards, he spent a lot of time traveling to places such as Spain, France, Portugal, Angola. He afterwards moved to Paris.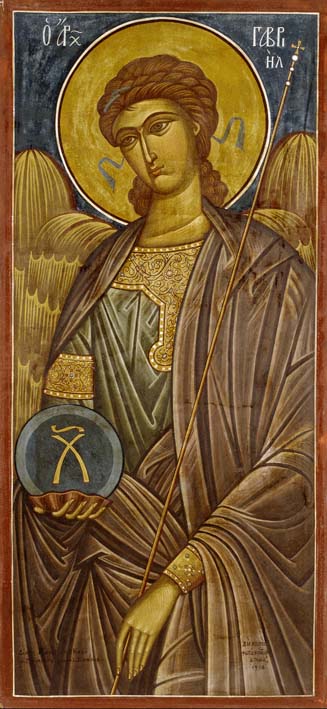 However, he soon returned to Asia Minor to visit his family. There he eye-witnessed the events of 1922 and he returned to Greece as a refugee. In 1923, he stayed for some time at the monasteries of Mount Athos, where he discovered the technique of Byzantine iconography.Two years later, he got married with Maria Hatzikambouri, who was also from Aivali.
In 1933, he was invited from the Egyptian government to work for the Copt Museum. However, he decided to stay in Athens and he delivered classes of painting at the National and Capodistrian University of Athens. Among his students were some of the most important modern Greek painters.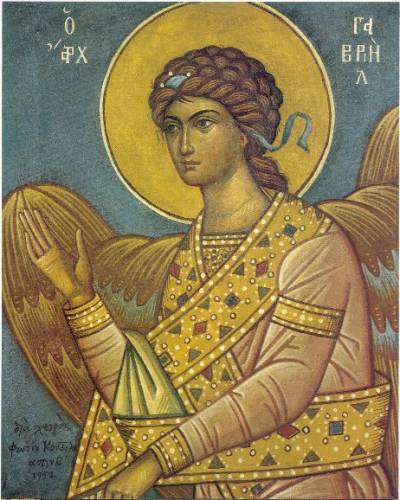 The first time attention was paid at his work was during his residence in Paris, where he received a prize for the illustrations he made for the work of Knut Hamsun Famine.However, it was his illustrations for his own book, Pedro Kazas, that made him famous.
Kontoglou was a particularly productive artist. A devout Orthodox Christian, he was a strong influence in the reintroduction of traditional Byzantine and post byzantine style in church iconography, though not all of his painting was religious. He undertook the restoration of the frescos of the Perivleptos church in Mystras. Furthermore, he painted frescos in various churches all around Greece; among them the Kapnikarea church in Athens. He also painted the monumental fresco of the Patriarchs of Constantinople at the town hall of Athens.
Together with his students Yannis Tsarouchis and Nikos Engonopoulos he painted the walls of his house. At present, these paintings can be found at the National Art Gallery of Athens.
Kontoglou also wrote various works of literature as well as numerous essays.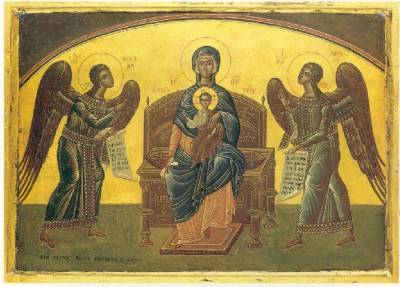 Manufacturer: Foundation for Hellenic Culture
Used From: $36.80
Buy Now
Editorial Review: Good readable copy. Worn edges and covers and may have small creases.
Reviews
Last Updated on Tuesday, 23 March 2010 12:15