Tuesday, 01 December 2009 18:05
Timothy H. O'Sullivan 
Born: 1840
Died: January 14, 1882, Staten Island
Age: 42
Cause of death: Tuberculosis
Notable because: Recorded some of the most informative images of his time, especially during the Civil war. A quite amazing photographic legacy.

Timothy H. O'Sullivan was a photographer prominent for his work on subjects in the American Civil War and the Western United States.
O'Sullivan was born in New York City. As a teenager, he was employed by Mathew Brady. When the Civil War began in early 1861, he was commissioned a first lieutenant in the Union Army and, over the next year, fought in Beaufort, Port Royal, Fort Walker, and Fort Pulaski.
After being honorably discharged, he rejoined Brady's team. In July 1862, O'Sullivan followed the campaign of Maj. Gen. John Pope's Northern Virginia Campaign. By joining Alexander Gardner's studio, he had his forty-four photographs published in the first Civil War photographs collection, Gardner's Photographic Sketch Book of the War. In July 1863, he created his most famous photograph, "The Harvest of Death," depicting dead soldiers from the Battle of Gettysburg. He took many other photographs documenting the battle, including "Dead Confederate sharpshooter at foot of Little Round Top", "Field where General Reynolds fell", "View in wheatfield opposite our extreme left", "Confederate dead gathered for burial at the southwestern edge of the Rose woods", "Bodies of Federal soldiers near the McPherson woods", "Slaughter pen", and others.
"The Harvest of Death": Union dead on the battlefield at Gettysburg, Pennsylvania, photographed July 5–6, 1863, by Timothy O'Sullivan
In 1864, following Gen. Ulysses S. Grant's trail, he photographed the Siege of Petersburg before briefly heading to North Carolina to document the siege of Fort Fisher. That brought him to the Appomattox Court House, the site of Robert E. Lee's surrender in April 1865.
From 1867 to 1869, he was official photographer on the United States Geological Exploration of the 40th Parallel under Clarence King. The expedition began at Virginia City, Nevada, where he photographed the mines, and worked eastward. His job was to photograph the West to attract settlers. O'Sullivan's pictures were among the first to record the prehistoric ruins, Navajo weavers, and pueblo villages of the Southwest. In contrast to the Asian and Eastern landscape fronts, the subject matter he focused on was a new concept. It involved taking pictures of nature as an untamed, un-industrialized land without the use of landscape painting conventions. O'Sullivan combined science and art, making exact records of extraordinary beauty.
In 1870 he joined a survey team in Panama to survey for a canal across the isthmus. From 1871 to 1874 he returned to the southwestern United States to join Lt. George M. Wheeler's survey west of the One Hundredth Meridian. He faced starvation on the Colorado River when some of expedition's boats capsized; few of the 300 negatives he took survived the trip back East. He spent the last years of his short life in Washington, D.C., as official photographer for the U.S. Geological Survey and the Treasury Department.
O'Sullivan died in Staten Island of tuberculosis at age 42.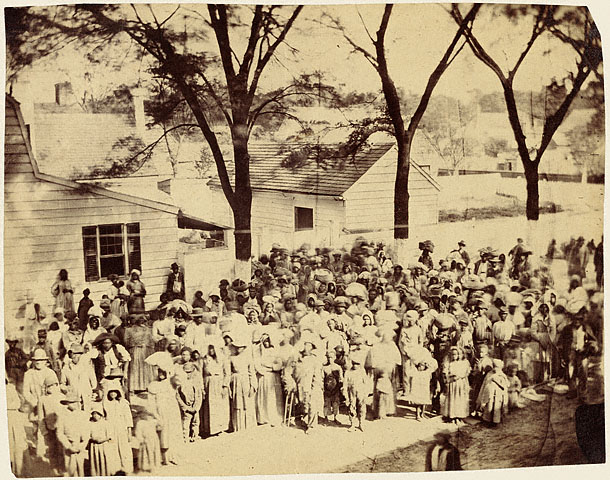 Manufacturer: Yale University Press
Amazon Price: $65.00
Offers - Buy New From: $24.95
Used From: $19.95
Buy Now
Editorial Review:
The image of the untamed American West persists as one of our country's most enduring cultural myths, and few photographers have captured more compelling images of the frontier than Timothy H. O'Sullivan. Trained under Mathew Brady, O'Sullivan accompanied several government expeditions to the West—most notably with geologist Clarence King in 1867 and cartographer George M. Wheeler in 1871. Along these journeys, O'Sullivan produced many beautiful photographs that exhibit a forthright and rigorous style formed in response to the landscapes he encountered. Faced with challenging terrain and lacking previous photographic examples on which to rely, O'Sullivan created a body of work that was without precedent in its visual and emotional complexities.
The first major publication on O'Sullivan in more than thirty years, Framing the West offers a new aesthetic and formal interpretation of O'Sullivan's photographs and assesses his influence on the larger photographic canon. The book features previously unpublished and rarely seen images and serves as a field guide for O'Sullivan's original prints, presenting them for the first time in sequence with the chronology of their production.
Reviews
Manufacturer: Nelson Atkins
Amazon Price: $60.00
Offers - Buy New From: $47.12
Used From: $40.00
Buy Now
Editorial Review:
Clarence King's Survey, undertaken between 1867 and 1872, covered a vast swath of terrain, from the border of California eastward to the edge of the Great Plains. It was the first survey to include a full-time photographer—Timothy O'Sullivan—who produced about 450 finished photographs in large-format and smaller-format stereographs. O'Sullivan's images convey a distinct individual quality of perception, at once direct and laconic, as well as a perfect union of objective fact and personal interpretation. As such, O'Sullivan remains the most admired, studied, and debated photographer who worked on the great western surveys of the 19th century.

This handsome and enlightening book aims to enrich and enlarge our understanding of O'Sullivan's pivotal body of western photographs by emphasizing the idea of context. This ambition encompasses several frames of reference: O'Sullivan's best-known images in relation to his larger body of survey work; the function his photographs served in relation to the survey's overall goals and methodologies; and the King Survey itself as a logical part of a complex and prolonged expeditionary endeavor. The volume also includes an essential catalogue raisonné of O'Sullivan's King Survey work.
Reviews
Manufacturer: Bonanza
Amazon Price: $3.99
Offers - Buy New From: $67.79
Used From: $9.79
Buy Now
Editorial Review: Brings together a biographical profile and more than four hundred of O'Sullivan's photographs.
Reviews
Manufacturer: G. Eastman House
Used From: $34.50
Buy Now
Editorial Review: B&W photography with appreciation by Ansel Adams Western art
Reviews
Manufacturer: Aperture
Amazon Price: $35.00
Offers - Buy New From: $83.00
Used From: $10.43
Buy Now
Editorial Review: Book by Snyder, Joel
Reviews
Last Updated on Tuesday, 01 December 2009 18:18