Thursday, 08 July 2010 13:12
Peter John 'Ollie' Halsall
Born: 14 March 1949, Southport, England
Died: 29 May 1992, Madrid, Spain
Age: 43
Cause of death: Heroin overdose.
Notable because: One of the most influential guitarists to emerge from Britain, influencing many.
Ollie Halsall was a left-handed guitarist and is best known for his role in The Rutles, the bands Patto, Timebox and Boxer, and for his contribution to the music of Kevin Ayers. He is also notable as one of the few players of the vibraphone in rock music. He was known as Ollie because of his distinctive way of pronouncing his surname with a dropped 'h'. The Ollie Halsall Archive was established in 1985, with the aim of documenting and promoting the work of a unique musician
Ollie may not have been the best guitarist in the world, but he was certainly among the top two. John Halsey, 1997
Halsall (ex Pete and the Pawnees, The Gunslingers, The Music Students, all 1964, The Rhythm and Blues Incorporated, 1965), came to London in October 1966 to play vibraphone with the pop rock outfit Timebox (which included bassist Clive Griffiths and keyboardist 'Professor' Chris Holmes. Halsall took up guitar, they enlisted Mike Patto on vocals and drummer 'Admiral' John Halsey.
It has been suggested that the electric guitar parts played in Donovan's psychedelic 1968 single "The Hurdy Gurdy Man" were played by Halsall.
In 1970, following the departure of Holmes, Timebox evolved into the band Patto. They played a unique blend of progressive Jazz rock featuring Halsall's guitar work, which developed legendary status.
In 1973, Halsall left to join Jon Hiseman's Tempest. After less than a year, he quit and did numerous sessions including a track for Kevin Ayers which this led to a permanent position in Ayers' band The Soporifics.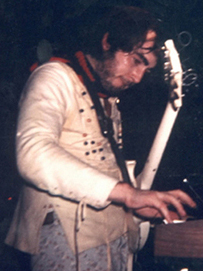 In 1975, Patto staged a brief reunion comprising just three benefit gigs. The reuniting of Halsall and Patto sparked the formation of Boxer during 1975. Boxer never reached its true potential, as Mike Patto died in 1979 during the mid term of their contractual obligations to the Virgin record label and are best remembered for their debut album Below The Belt and its controversial sleeve design.
Probably the best known recording of Halsall is his work on the album The Rutles (1978), on which he plays many of the instruments and provides backing and lead vocals, most notably on the tracks "Doubleback Alley", "With a Girl Like You" and "Get Up and Go". Eric Idle was cast in his place in the accompanying film and Halsall only featured as a very minor cameo role as Leppo, the fifth Rutle who became lost in Hamburg.
During 1976 Halsall had rejoined Ayers with whom he stayed for the next sixteen years. In 1989, he replaced ill Enrique Sierra of Radio Futura, a Spanish rock band.
A finished solo album remains unreleased - produced by Robert Fripp.
Halsall died from a heroin overdose on 29 May 1992 at 13 Calle de la Amargura, Madrid, Spain.
 Ollie, like Jimi, played left-handed and used standard models strung upside - down. How superb a guitarist was Ollie? In the light of the current crop of virtuosi who receive extensive coverage in the music press it is important to realise that Ollie actually invented the fluid 4-finger 'hammer-on' runs taken up by everyone today. He developed this style at Butlins in 1967 where he was obliged to have the guitar strung high up around his neck in order to double on vibraphone - his first instrument at the time. This position dictated 'a classical' approach and enabled him to achieve extraordinary speed and clarity. Ollie became the most creative, innovative and sensitive player we shall ever hear - and that is bar no-one!

PLECTRUM
from "Why Are We Sleeping" magazine

Ollie used heavy guage plectrum. The sound was always basically clean and consistent with no examples of 'scraping' or 'false harmonics' occasioned by soft or sideways applied plectrum. This seems to endorse the opinion of Ollie's hero Bert Weedon (yes, really!) who recommends strict parallel picking. The point, in Ollie's case was, however, to avoid detracting from the notes themselves. Fundamental to his style was the now common technique of 'hammering-on' ie. plucking one note fretted by the forefinger and applying the 2nd, 3rd and even 4th digits to adjacent frets in quick succession. These phrases can be reversed and compounded to produce incredibly fluent runs, either within accepted scales or, more often, complex melodic lines. (There is a difference which eludes many contemporary players.)
This ability (which according to Patto's drummer John Halsey was perfected through endless hours of late night hotel practice) requires the picked note to have identical timbre to that of the others - so you can't see the 'join'. The idea was to mimic the saxaphone and Ollie would actually 'breathe' the lines in order to emulate the feel.
with Mike Patto

1967-69 The Deram Anthology (as Timebox (band))
1970 Patto (as Patto)
1971 Hold Your Fire (as Patto)
1972 Roll Em, Smoke Em, put another line out (as Patto)
1975 Below the Belt (as Boxer (band))
1979 Bloodletting (as Boxer (band))
with Kevin Ayers

1974 The Confessions of Dr. Dream and Other Stories
1974 June 1, 1974 (with Nico, John Cale and Brian Eno)
1975 Sweet Deceiver
1976 Yes We Have No Mañanas (So Get Your Mañanas Today)
1978 Rainbow Takeaway
1980 That's What You Get Babe
1983 Diamond Jack and the Queen of Pain
1984 Deià...Vu
1986 As Close As You Think
1988 Falling Up
1992 Still Life with Guitar
ETC

1972 Tempest (as Tempest_(UK_band))
1973 Living in Fear (as Tempest_(UK_band))
1996 The Rutles Archaeology (as The Rutles)
His nickname Ollie, came from his surname ('alsall, 'ally...).

Ollie at the age of 4 became a fan of Gene Vincent, Buddy Holly, Elvis Presley, Scotty Moore (Elvis' guitarist), The Four Seasons, and Johnny Ray. At the age of seven, he played around on his sister's guitar. He also played piano from an early age. The drums, however, was the first instrument that Ollie took up seriously. He began playing in Southport groups beginning with Pete and the Pawnees and then The Gunslingers. He started playing semi-professionally in 1962 when he was 13 with a band called the Music Students Then joined the band Rhythm & Blues, Incorporated.

In 1965, he left art school at the age of 16 when Clive Griffiths asked Ollie to come to London to be part of a group called Take 5. But instead of playing drums, he was to be their vibes player! Which he taught himself to play, Ollie said in a 1972 Melody Maker interview, "Clive Griffiths, the bass player, asked me to play vibes, which I'd never played before. I practiced on strips of paper until I got vibes, then I listened to Milt Jackson records and copied solos."

1967 the band changed their name to Timebox, The final line-up of Timebox included Mike Patto (vocals), Ollie Halsall (vibes, guitar, vocals), Clive Griffiths (bass), Chris Holmes (keyboards), and John Halsey (drums, percussion). The band switched to the Deram label and released a series of singles. The most successful was a cover of the Four Seasons' "Beggin'" in the summer of 1968, which peaked at #38. Ollie sang lead on the first Deram B-side, "Walking Through the Streets of My Mind". Ollie's first guitar was a customized Fender Telecaster.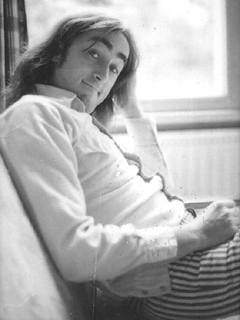 In 1970, the band renamed themselves 'Patto'. Ollie was 21 and within just 3 years had become an amazing guitarist. He had switched to playing a white Gibson SG Custom, which he loved and played almost exclusively until 1976; sadly he lost it due to being in debt. Ollie would sometimes do a Keith Moon impression with his vibes at the end of gigs. One night he got a little carried away and smashed them beyond repair. The vibes weren't heard again on later Patto recordings!! Ollie recorded some instrumentals using the alias of Rusty Strings around this time too. Not happy with Patto's material Ollie left the band in early 1973 to become a session musician.
By 1973 Ollie was gaining huge respect in the muso world as a guitarist, and was in big demand. As well sessioning he also joined the band Jon Hiseman's Tempest. Ollie starting experimenting with synthesizers on the "Living In Fear" album and live in concerts but later said that he didn't like them at all. Tempest was the last band Ollie was the main lead singer,his voice had become raspy and too weak for Ollie to effectively be a lead singer. Again not happy with the heavy metal and instrumental-based direction Tempest was heading Ollie left the band.

He had struck up a life long friendship and working arrangement with Kevin Ayers after sessioning for him on Kevin's Dr. Dream album at AIR studios, Ollie joined Kevin's touring band, The Soporifics. In May of 1975, Mike, Ollie Halsall, Clive Griffiths, and John Halsey reunited to do several reunion gigs in London as Patto. Ollie & Mike Patto also formed the band Boxer together with Chris Stainton, Keith Ellis
Tony Newman, but Ollie quit the band in 1976.
1977 Neil Innes asked him to be a Rutle. The Rutles was a Beatles parody group born out of a sketch on the Rutland Weekend Television show, starring Neil Innes and Monty Python's Eric Idle. Ollie played guitar and keyboards on the recordings and provided the vocals (slightly sped-up) of the Paul character, Dirk McQuickly. Unfortunately Ollie did not get to play Dirk of the Rutles in the film. The producers wanted Eric Idle to play him. Ollie instead became Leppo, the fifth Rutle from the Hamburg days.
The pinnacle of this period, however, has to be 'Toujours la Voyage' with Elton John on piano. Ollie is quite aware of the company he is keeping and produces what is probably the most sensitive, poignant and complementary playing of his career. The two solos each glide effortlessly over Kevin's marvellously inspired chord progression with a real jazz feel that could not be matched let alone improved.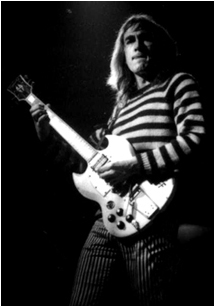 1980-1981 saw Ollie playing gigs in Sweden with his lady friend and singer, Zanna Gregmar. Kevin Ayers did a tour with Ollie, John Halsey, and Clive Griffiths. John, Ollie, and Clive also were involved in sessions for an album based on the Saturday-morning kids show, Tiswas. The album, called "Tiswas Presents The Four Bucketeers", contains the last recordings to feature Ollie, John, and Clive playing together.
Later in 1981, Ollie moved to the island of Majorca where he lived out his days. Being closer to Kevin meant they could work more together and they put out 5 albums over the next 11 years. He also kept busy doing music with Zanna. They did a TV appearance with Kevin, John Cale, and Andy Summers. Ollie got very involved with many Spanish bands and artists; songwriting, performing and production work.

In 1991, Ollie made his last appearance on the English stage in the Vivian Stanshall Dogends concert at the Bloomsbury Theatre. Also on the stage were John Halsey, Jack Bruce, Rodney Slater, Roger Ruskin Spear, and Pete Brown.
Kevin's "Still Life With Guitar" album & sadly to be Ollie last album, was released in February 1992. Ollie plays acoustic guitar on "Don't Blame Them", "Ghost Train", and "M16". He also played vibes on "I Don't Depend On You". They toured throughout Europe, and Ollie was reportedly in very fine form, when suddenly, on May 29, 1992, Ollie died in Madrid from a drug-related heart attack. He is buried in Majorca where fans have placed a guitar volume knob on his gravestone.
Last Updated on Thursday, 08 July 2010 13:22