Wednesday, 08 April 2009 13:22
Jimmy Witherspoon
Born: August 8, 1920, Gurdon, AR
Died: September 18, 1997, Los Angeles
Age: 77
Cause of death: Throat cancer
Notable because: Soulful blues singer. 
Jimmy Witherspoon was an American blues singer.
James Witherspoon was born in Gurdon, Arkansas. He first attracted attention singing with Teddy Weatherford's band in Calcutta, India, which made regular radio broadcasts over the U. S. Armed Forces Radio Service during World War II. Witherspoon made his first records with Jay McShann's band in 1945. In 1949, recording under his own name with the McShann band, he had his first hit, "Ain't Nobody's Business," a song which came to be regarded as his signature tune. In 1950 he had hits with two more songs closely identified with him: "No Rollin' Blues" and "Big Fine Girl". Another classic Witherspoon composition is "Times Gettin' Tougher Than Tough".
Witherspoon's style of blues - that of the "blues shouter" - became unfashionable in the mid-1950s, but he returned to popularity with his 1959 album, Jimmy Witherspoon at the Monterey Jazz Festival, which featured Roy Eldridge, Woody Herman, Ben Webster, Coleman Hawkins, Earl Hines and Mel Lewis, among others. He later recorded with Gerry Mulligan, Leroy Vinnegar, Richard "Groove" Holmes and T-Bone Walker.
In 1961 he toured Europe with Buck Clayton and returned to the UK on many occasions, featuring on a mid-sixties live UK recording Spoon Sings and Swings (1966) with tenor sax player Dick Morrissey's quartet. In 1970, he appeared on Brother Jack McDuff's London Blue Note recording To Seek a New Home together with British jazz musicians, including Terry Smith and Dick Morrissey. In the 1970s he also recorded the album Guilty (later released on CD as Black & White Blues) with Eric Burdon and featuring Ike White & the San Quentin Prison Band. He then toured with a highly regarded band of his own featuring Robben Ford and Russ Ferrante. A recording from this period, Spoonful, features "Spoon" accompanied by Robben Ford, Joe Sample, Cornell Dupree, Thad Jones and Bernard Purdie. He continued performing and recording into the 1990s.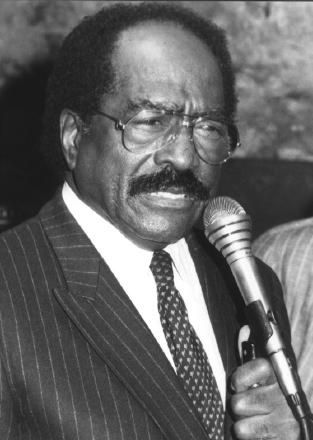 Other performers with whom Witherspoon recorded include Jimmy Rowles, Earl "Fatha" Hines, Vernon Alley, Mel Lewis, Teddy Edwards, Gerald Wiggins, John Clayton, Paul Humphrey, Pepper Adams, Kenny Burrell, Harry "Sweets" Edison, Jimmy Smith, Long John Baldry, Junior Mance, Ellington bassist Jimmy Woode, Kenny Clarke, Gerry Mulligan, Jim Mullen, Count Basie and others.
He traveled to London in 1974 to record Love Is a Five Letter Word with British blues producer Mike Vernon. Vernon had produced critically acclaimed British blues albums by John Mayall, Fleetwood Mac, and Ten Years After.
In his later years, guitarist Robben Ford had been repaying a long-standing debt to 'Spoon' by throwing twice annual shows at the tiny but legendary blues club in Los Angeles, The Mint, with 'Spoon at the fore. The exclusive performance, formerly available "live" to a few hundred lucky people at most, is memorialized for the rest of us, on "Live At The Mint", 'Spoon's Grammy nominated (Best Traditional Blues Recording - 1997) debut for On The Spot/Private Music. The Witherspoon-Ford collaboration (both are four-time Grammy nominees for their respective solo works) had been going on since Witherspoon first met the then-teenage guitar phenom who was playing with his brothers in the Charles Ford Blues Band in the early seventies.
In the past few years 'Spoon made a special guest appearance on Van Morrison's "Live In San Francisco" recording as well as performing live with 'Spoon fans Morrison and Bonnie Raitt. He was also an accomplished actor and appeared in many film ("Georgia" with Jennifer Jason Leigh, Mare Winningham and John Doe) and television ("the Big Easy") roles, as well as having his songs on movie soundtracks ("Devil In A Blue Dress"). 'Spoon's last recording "'Spoon's Blues" featured Duke Robilard and his band backing 'Spoon on all the tracks.
By the early '80s, Witherspoon was diagnosed with throat cancer. Although he remained active and was a popular concert attraction, the effect of the disease on his vocals was obvious. Witherspoon passed away on September 18, 1997, at the age of 77
Last Updated on Wednesday, 08 April 2009 13:35